The story of 'Simon Salamander' comes to life through the pages
as the reader is transported into the small, but very significant, world of lizards and amphibians. ​​

Crafted over the course of nearly two decades, author Mary Powell Wagner portrays what is to be one of the most important days within this young salamander's life. Not eager to derail from his typical routine, Simon's morning seems not to disappoint. But little does he know, this will soon change.

Through the compassion for another, Simon faces some of his biggest struggles; most importantly, being thought of as a lizard instead of an amphibian. One can see just how important this day is to the little salamander as he puts another's wellbeing above his own.​​​

'Simon Salamander', whose binomial name is "Pseudotriton Ruber", is an orange salamander who lives in the most suitable environment for his kind; surrounded by the mountains and rivers of Eastern Kentucky.

His days are spent searching for food, which is mostly comprised of worms and the occasional treat of wild berries. ​​Shortly after a spring rain is Simon's most favorite time to bathe in the sun.

He is very quick to remind anyone that he is, in fact, an amphibian... not a lizard. ​​
​
Premiere Hardbound- Gloss Cover, 36 Full Color
I​
illustrations, 40 Pages Total.
Adventure/ Moral -Based Story to be Enjoyed by All Ages!

​Illustrated by Award Winning Illustrator, Cartoonist, and Author; Christopher Epling
© Content Copyright 2013-2016
Mary Powell Wagner Books
All Rights Reserved​​

Email: powellwagnerbooks
@​gmail.com

Welcome to the World of


​'Simon Salamander'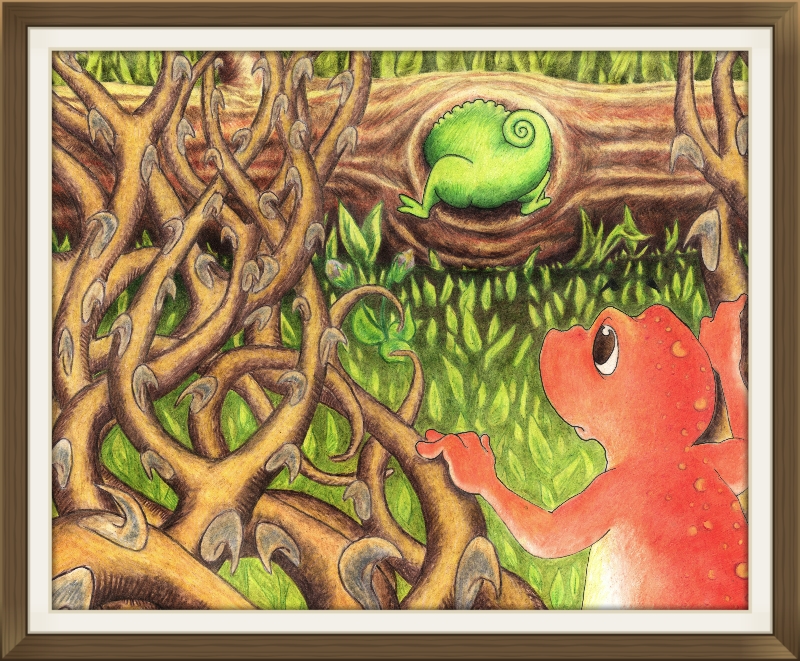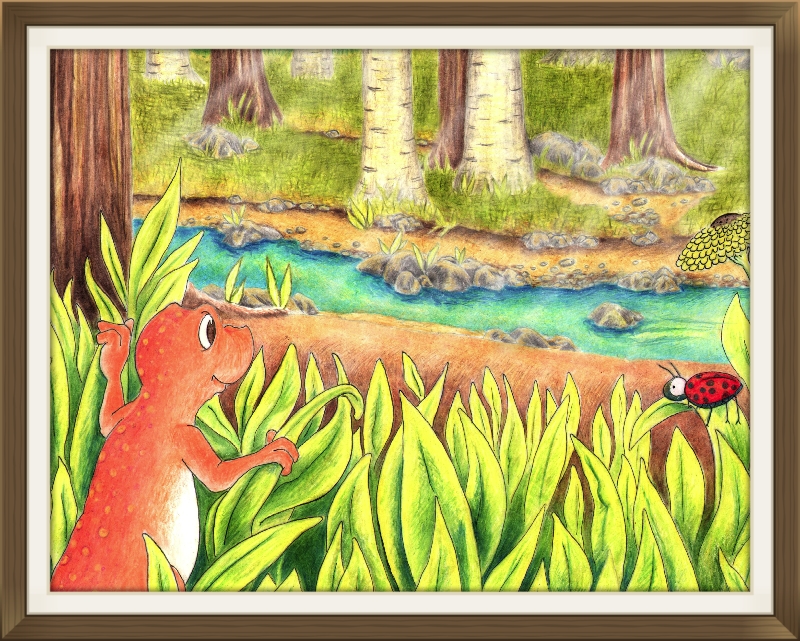 Chameleons are amazing creatures with the ability to change color to adapt to their environment. 'Baddole', the chameleon in 'Simon Salamander', is no different.

Up until meeting Simon, Baddole's life couldn't have been more different. He never had to search for his own food, or to protect himself in the wild (unless you count Baddole's brothers, whom provided all the excitement one could care to have).

The chance encounter of Simon and Baddole would forever change the two's lives. If only Baddole were as confident as to what he was, and what he could do, as Simon. ​​​​​​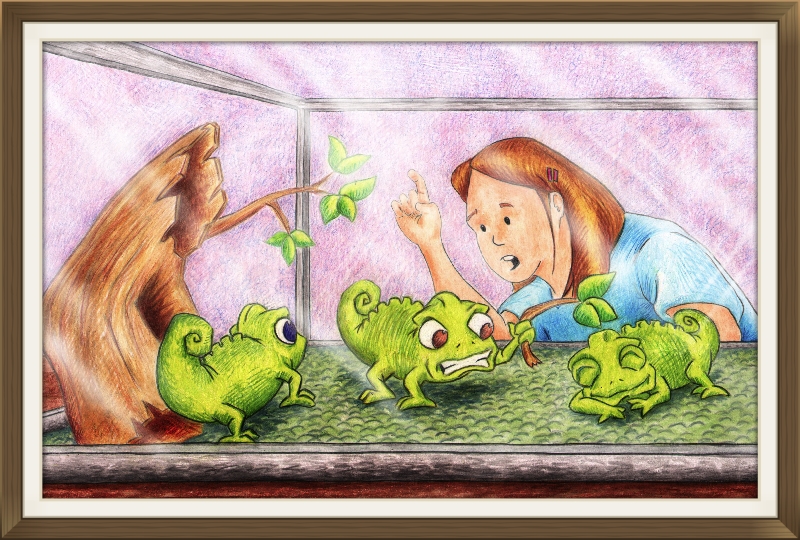 Simon Salamander is smart enough to know that whenever there's a problem, or a question, then there's a place where he can go to find the answer. That place is an abandoned drainage pipe to us, but to the wildlife surrounding Simon's world, it's 'Maw Salamander's' home.

Maw Salamander has carved out her place in this world in the most creative way. The matriarch of Simon's family, Maw Salamander is loving, caring, and most of all... very intelligent.

Her time is spent sewing, and her favorite thing to sew is quilts. She prides herself in her ability to create beautiful patterns, and her resourcefulness is something Simon admires. On this fateful day, her ability to solve dilemmas will be put to good use.​​​​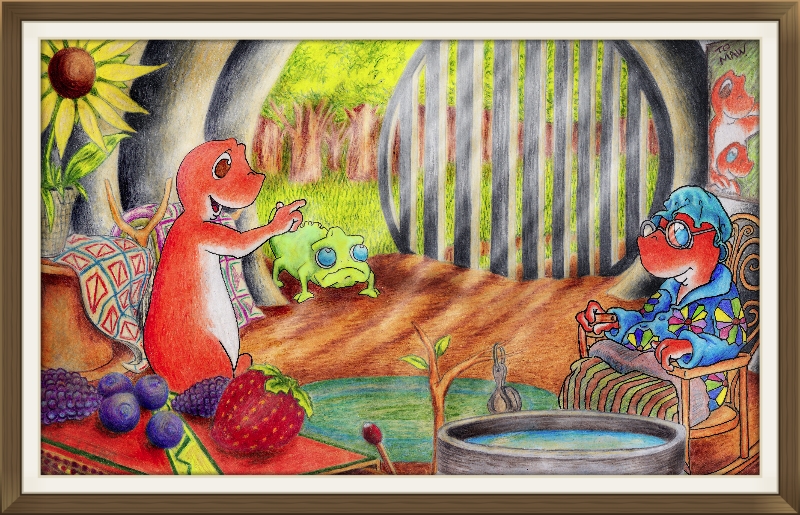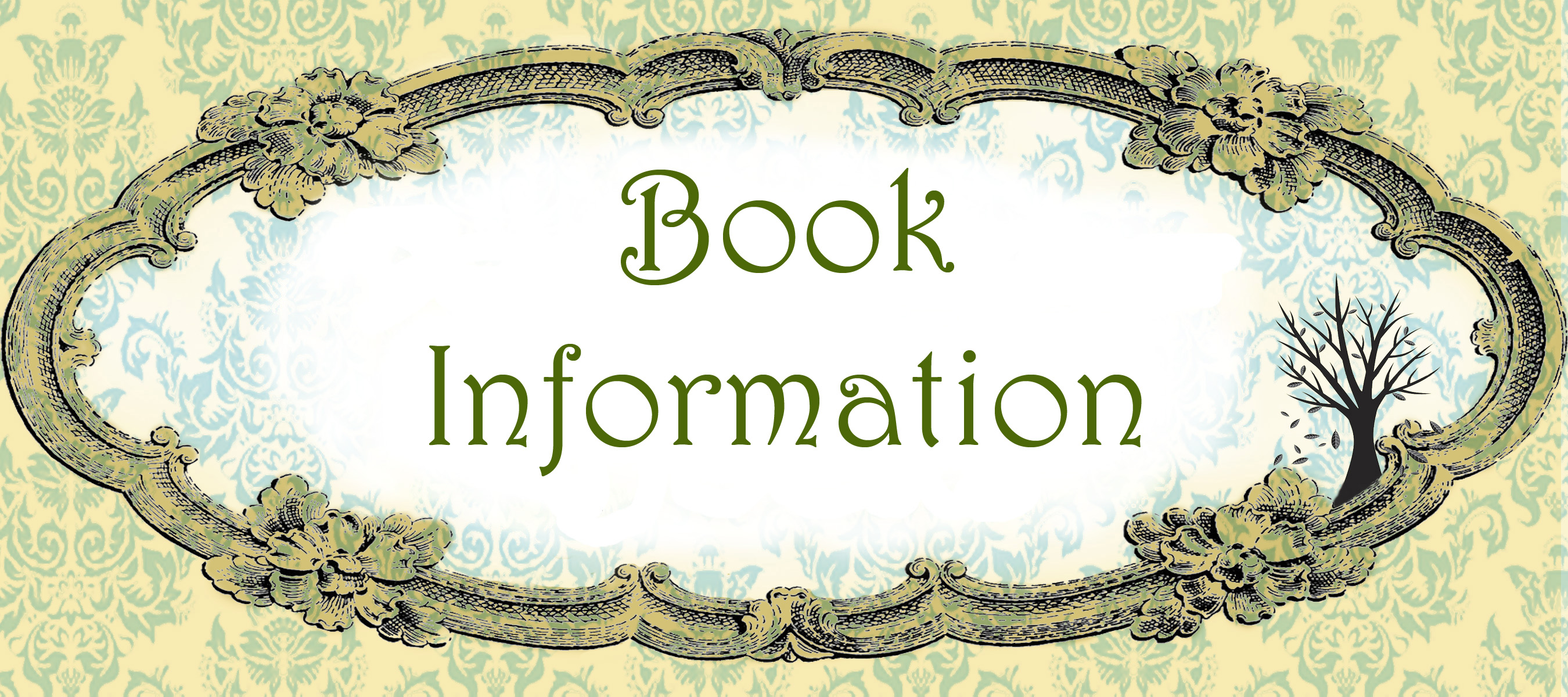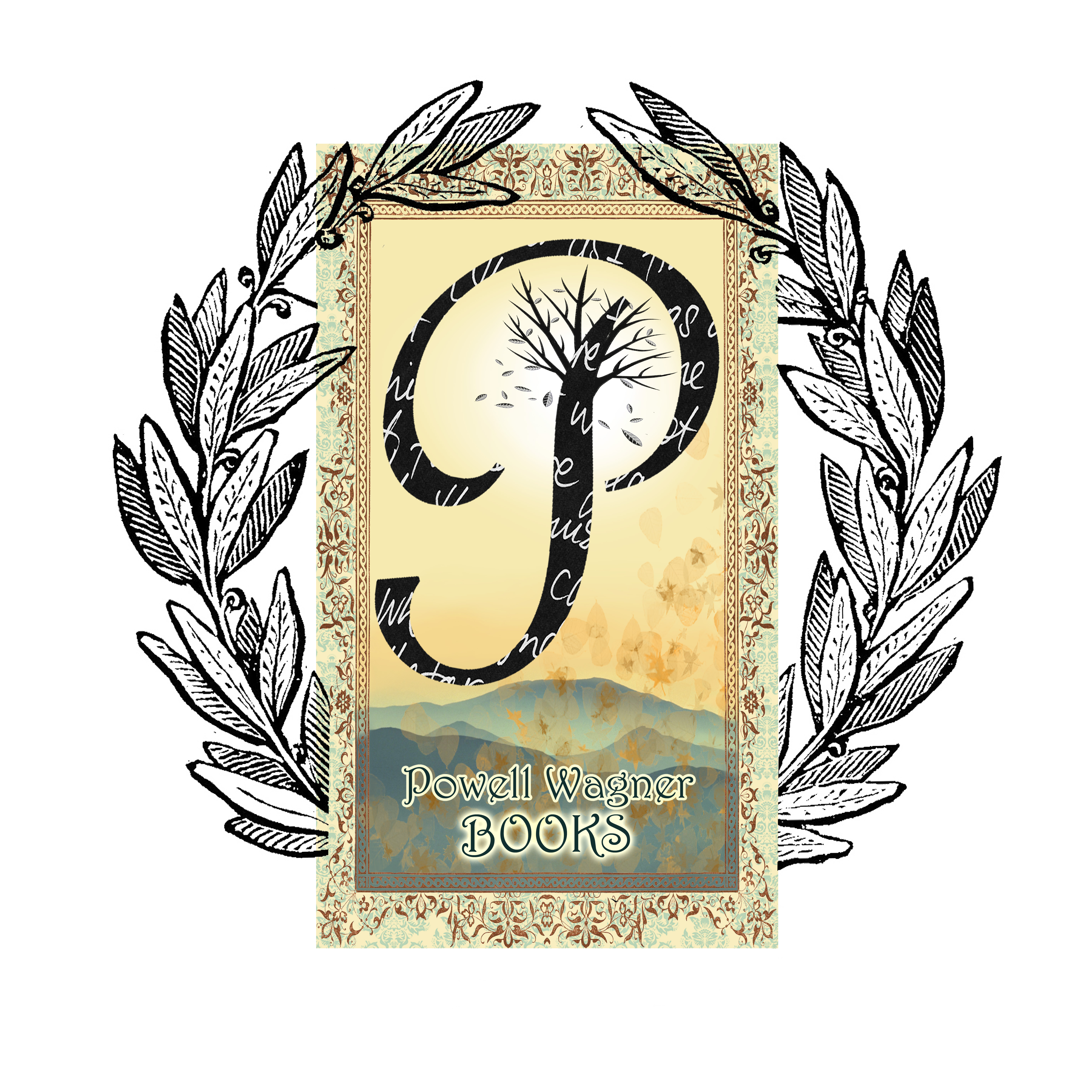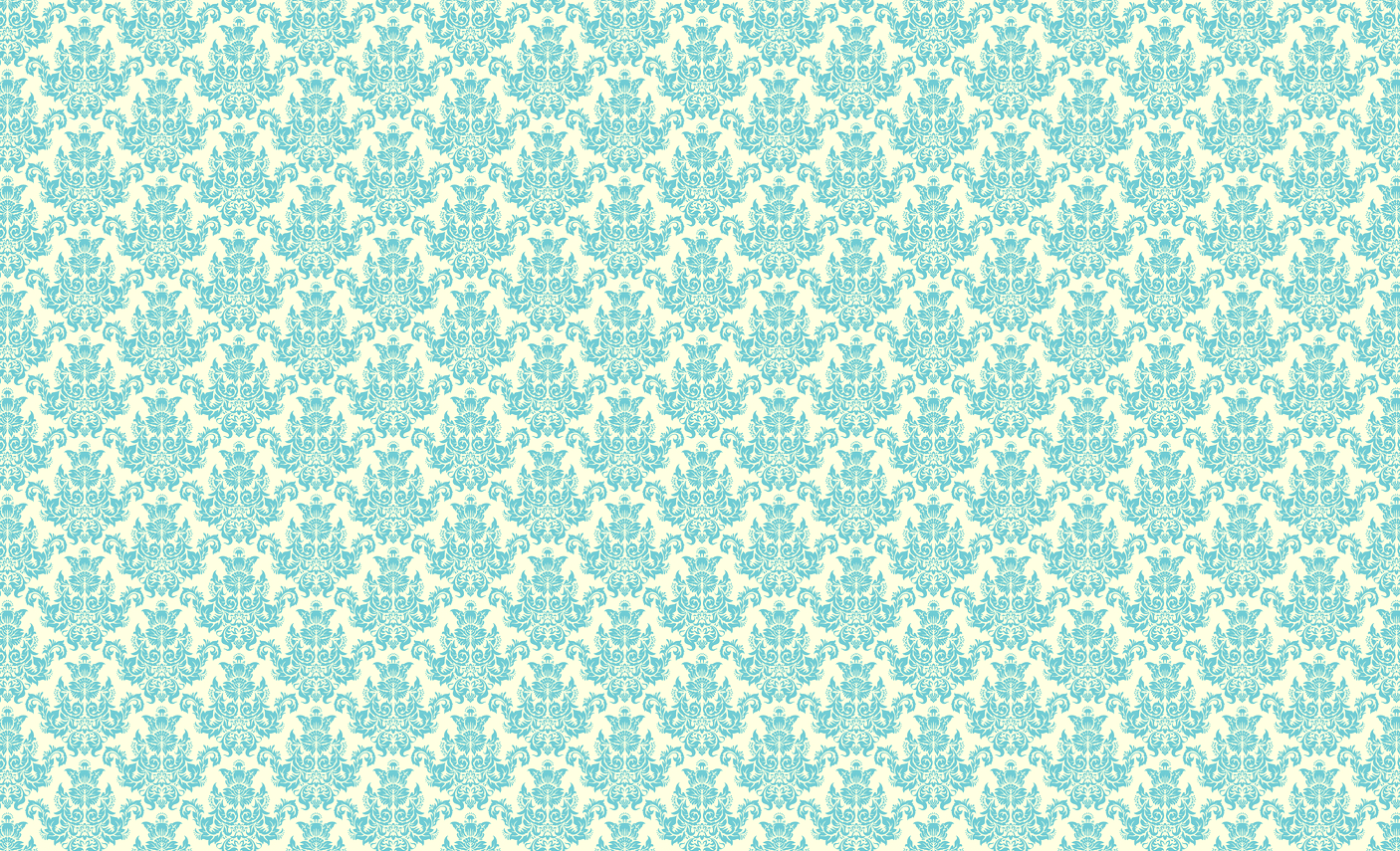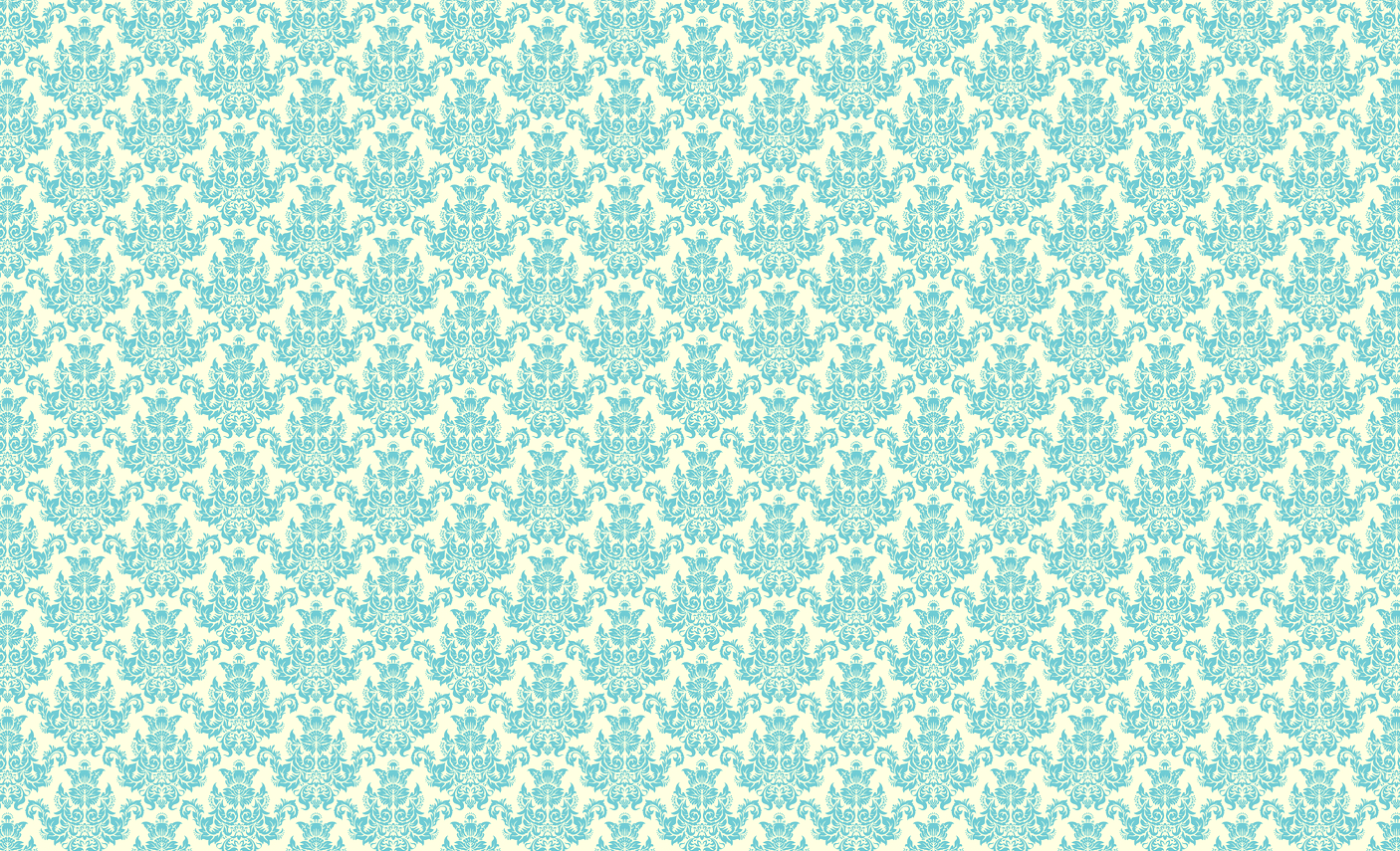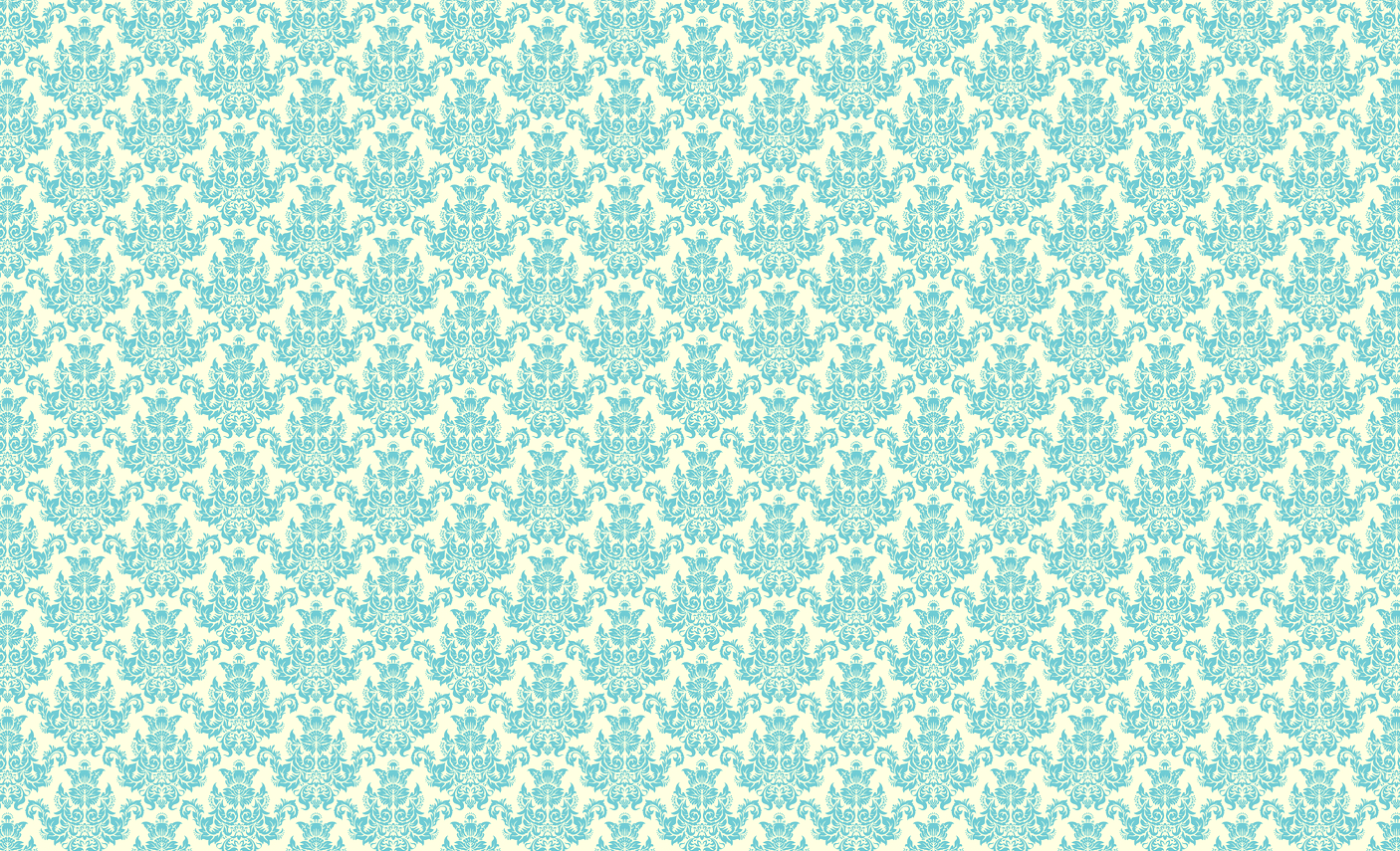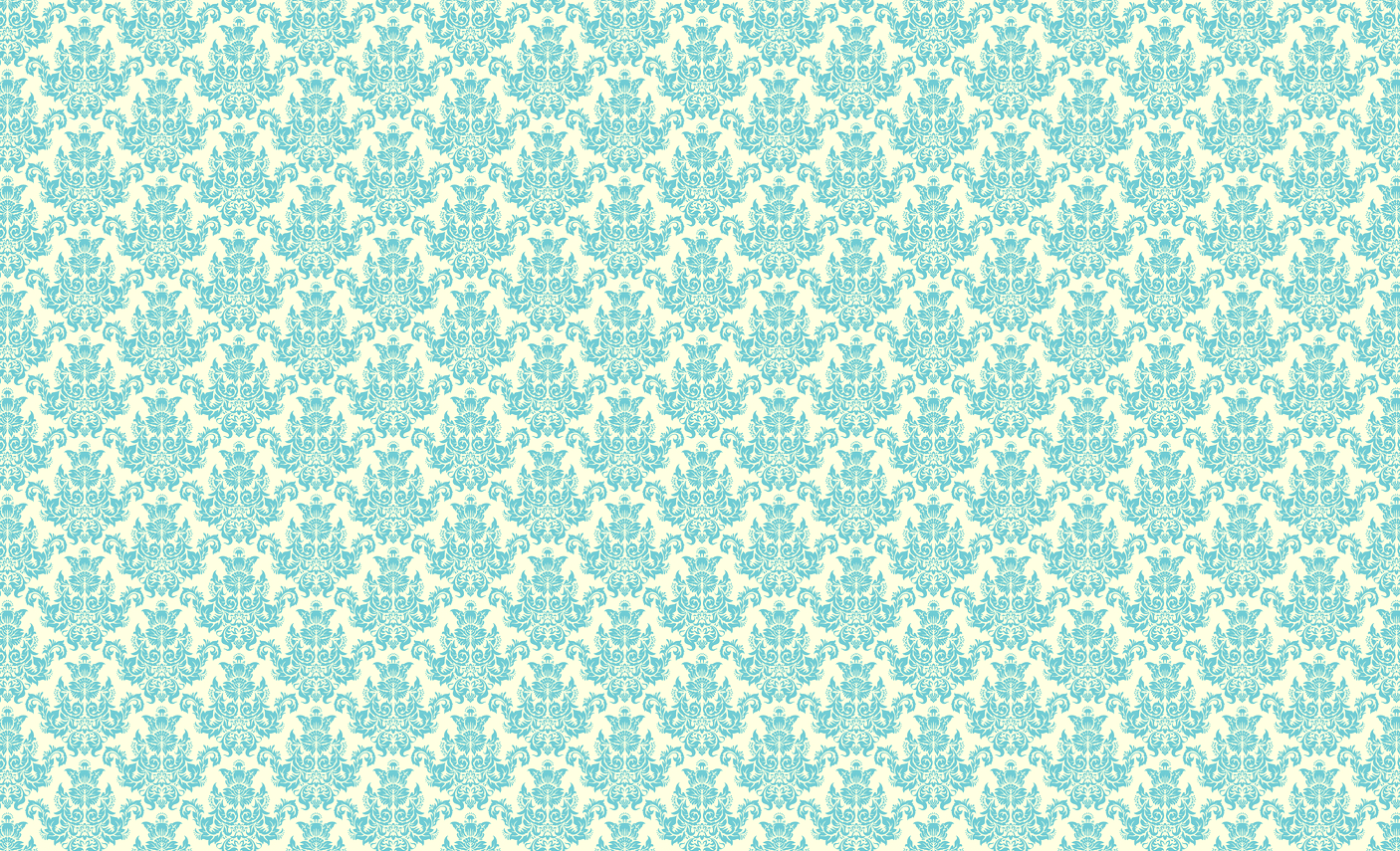 90lb Paper for Gloss Interior Pages.
Stunning Printing Quality Encompasses all Colors of the Rainbow! ​
Email: powellwagnerbooks
@​gmail.com

About the Story;
'Simon Salamander'
Characters and Setting;
'Simon'​
Set in the mountains of Eastern Kentucky, along the banks of the Big Sandy River.
Characters and Setting;
'Baddole'​
Characters and Setting;
'Maw Salamander'​